生活節奏急促需要一個靜下來的時間?工作壓力大需要一個喘息空間?抑或希望發展一個新的興趣?
藝術都會是其中一個途徑去紓解情緒,或發掘自己全新的一面。
Are you desiring for a stop in hectic and stressful lives? Or are you exploring a new hobby? 
Art will be one of the ways to release pressure, and to discover your inner self.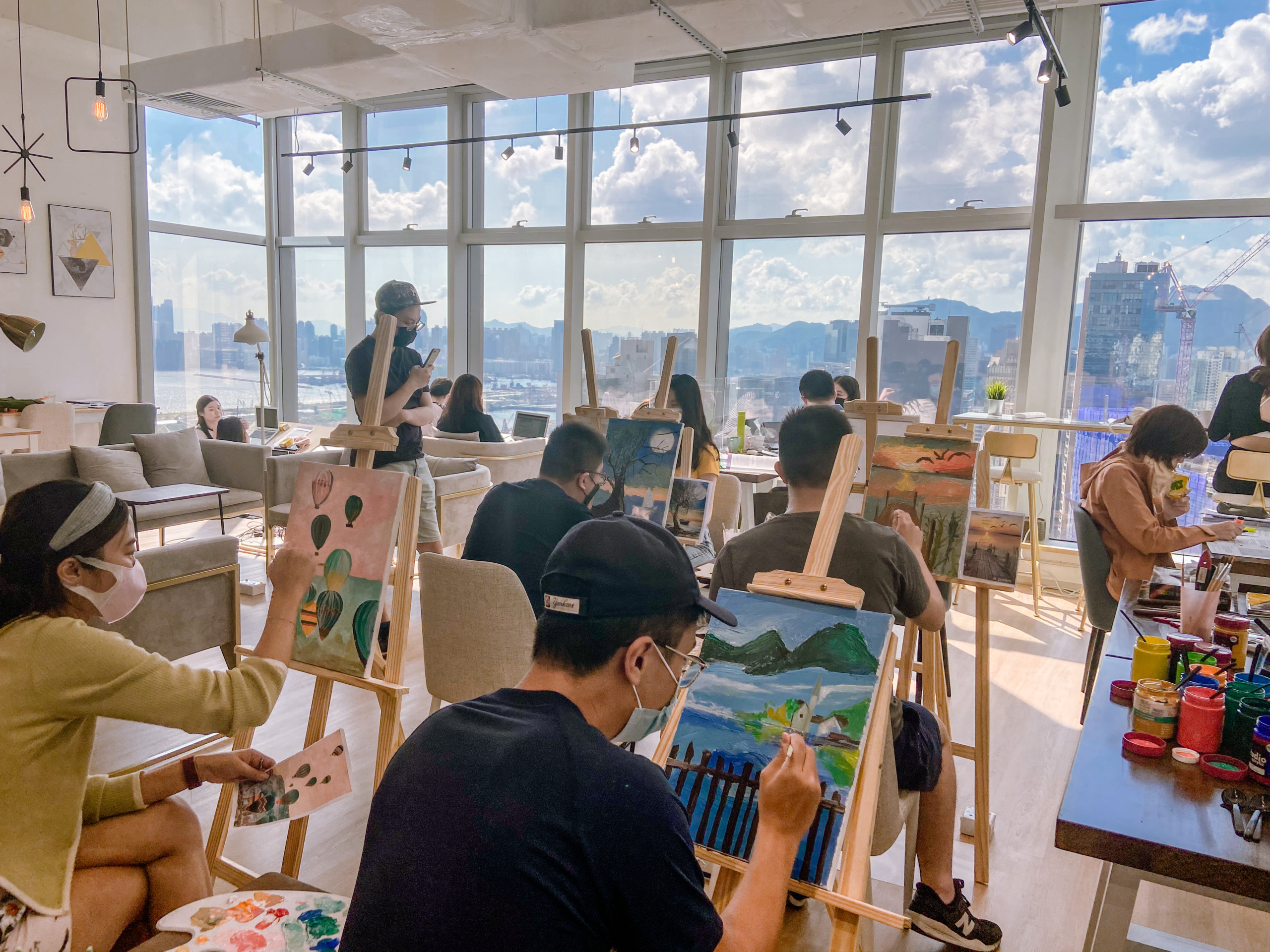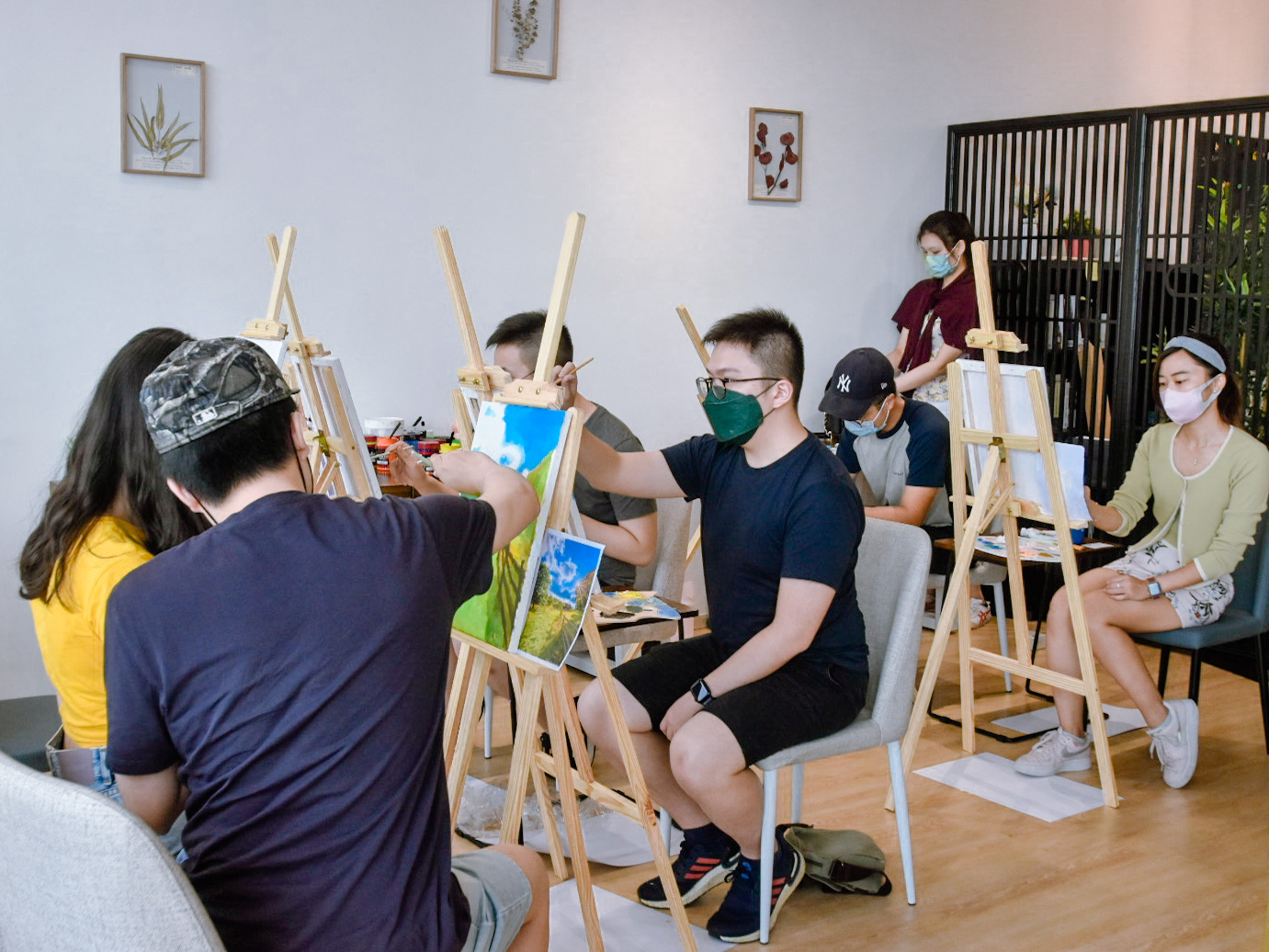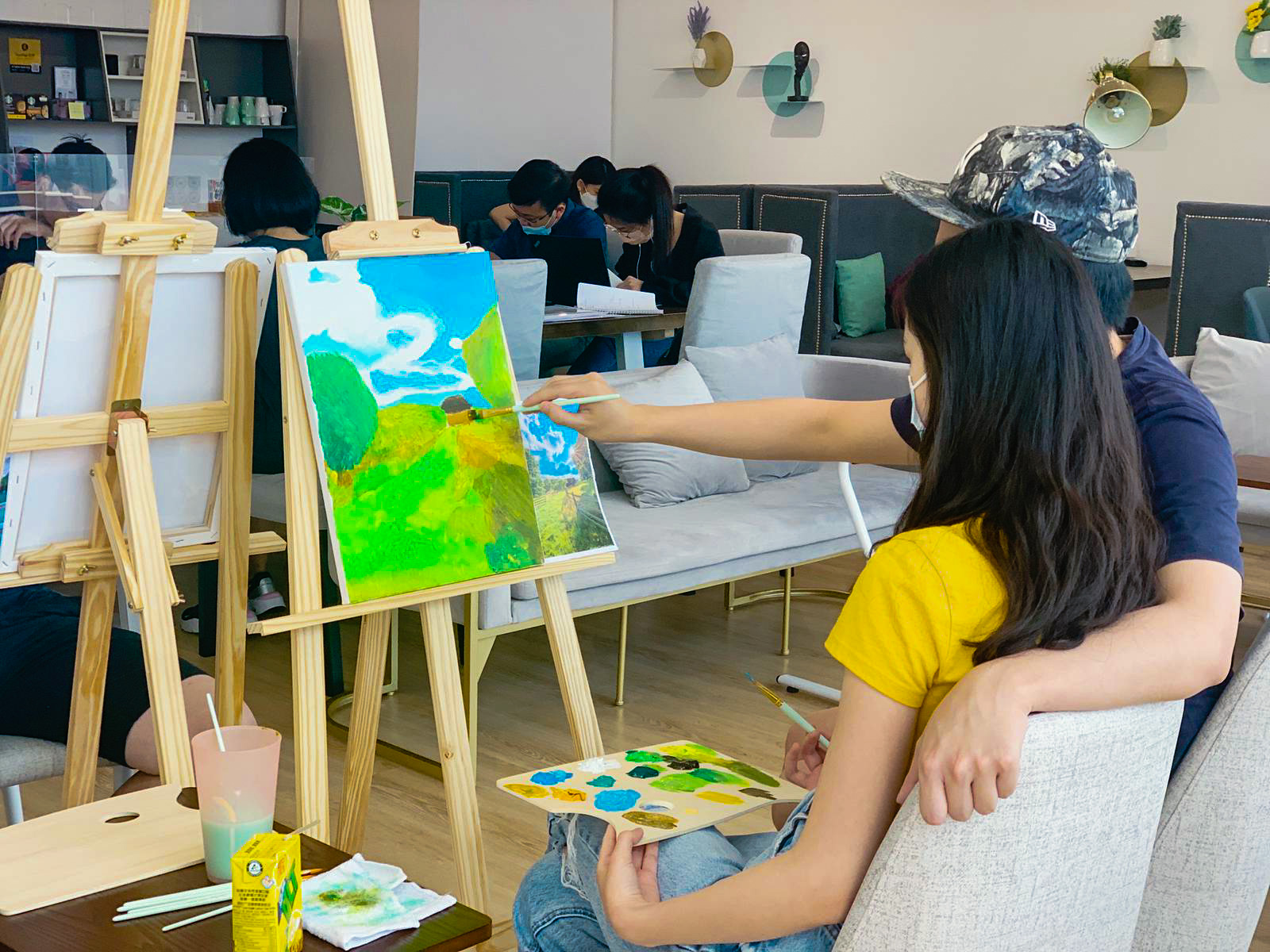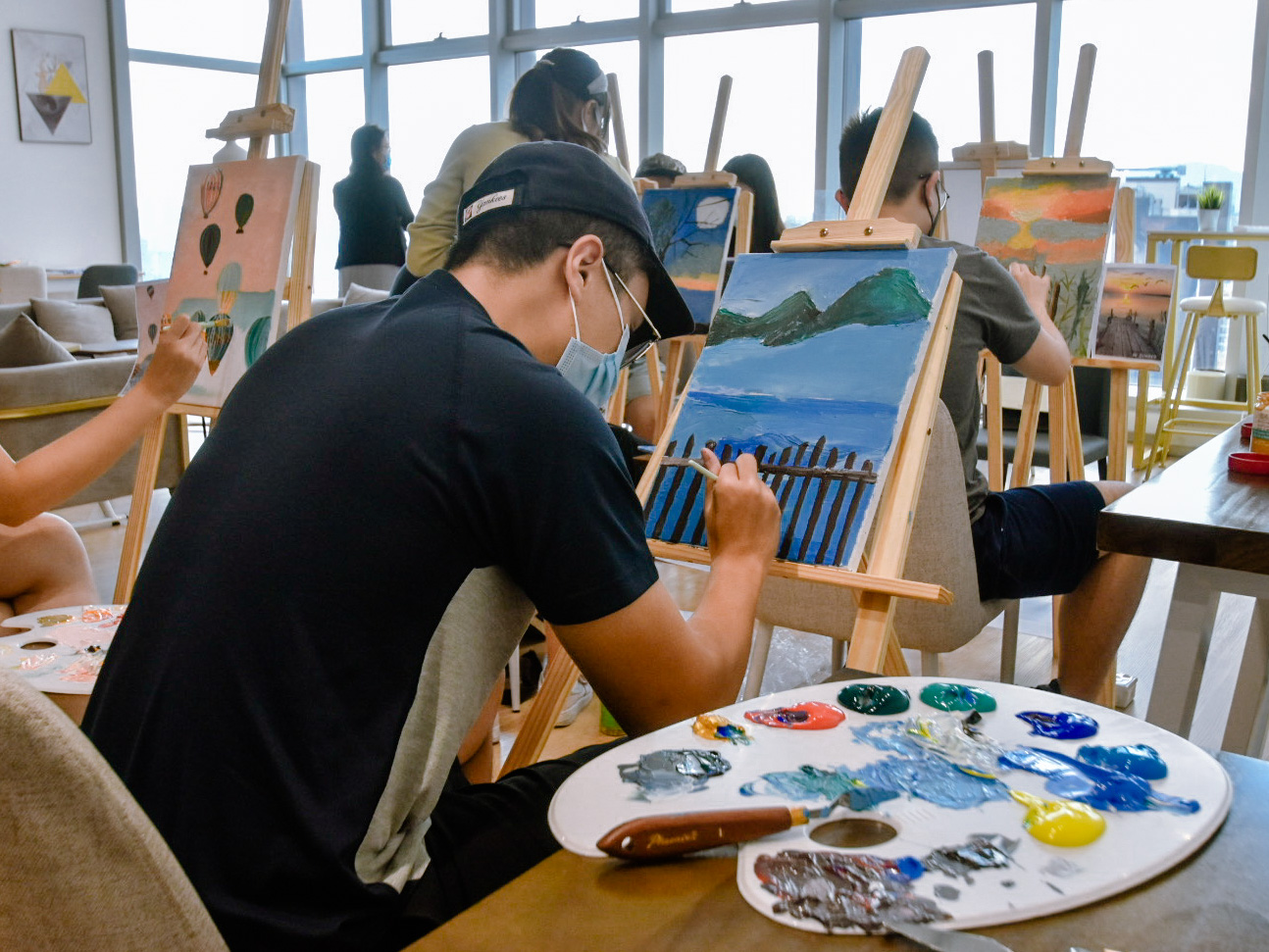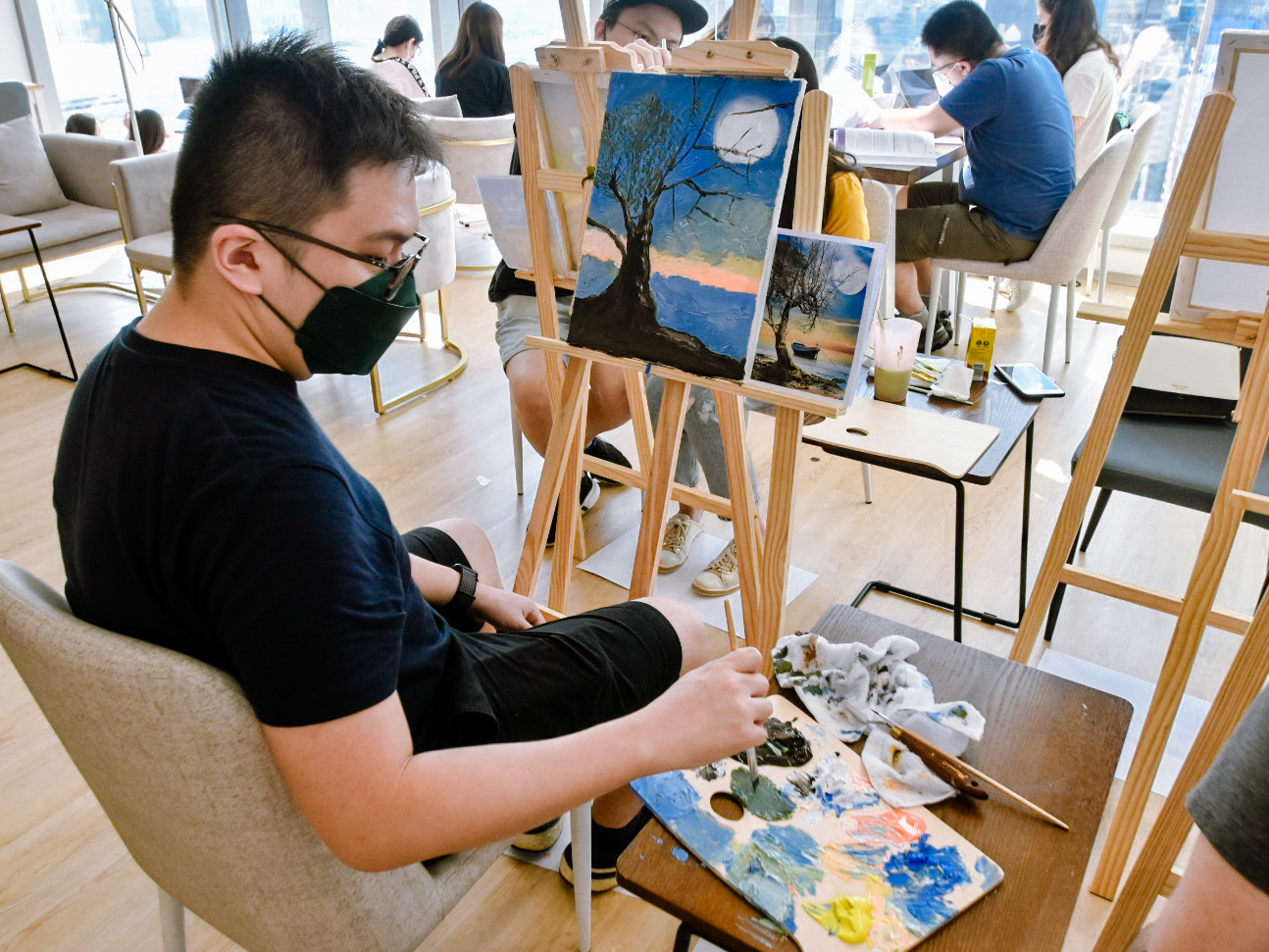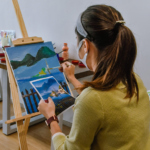 開拓藝術的視野
我們位於觀塘的工作室提供廣闊舒適的環境,亦能眺望觀塘海濱及城市景色,讓你和朋友們能在一個舒適寫意的空間中進行創作,而創作的題材和內容沒有規範,你能在此發揮你的藝術小宇宙。
Our studio in Kwun Tong offers a comfortable environment with the harbour and city views. You and your friends can draw and create your paintings in an enjoyable space. There is no limited style and content for your painting, so you can just unleash your creativity and artistic self.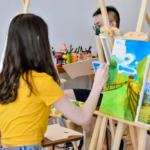 兩小時創作
在充滿着藝術氣息的環境中,讓你能忘卻一切煩惱壓力,暫時把生活中的重擔或鎖碎事都放下,專注於創作,輕鬆自在地度過兩小時,為自己在忙碌的生活中充一充電。
In this artistic environment, you can forget about all the pressure and burden from your hectic life. You can just focus on art jamming and relax in these two hours. It is a great chance to let yourself recharge from busy and stressful lives.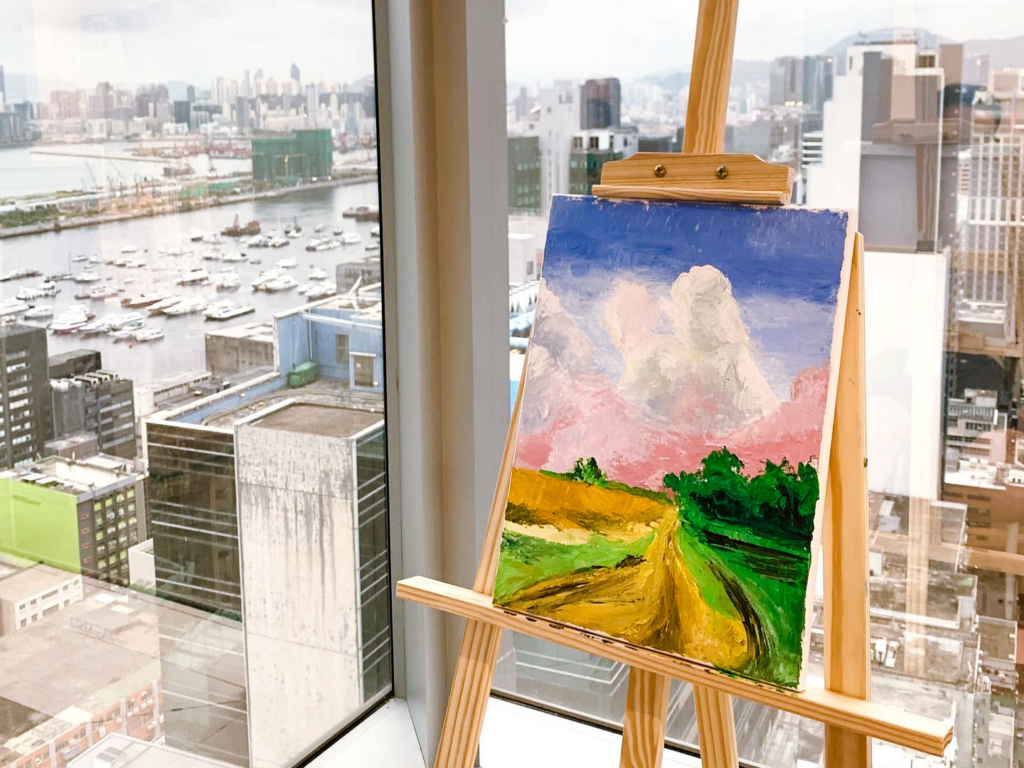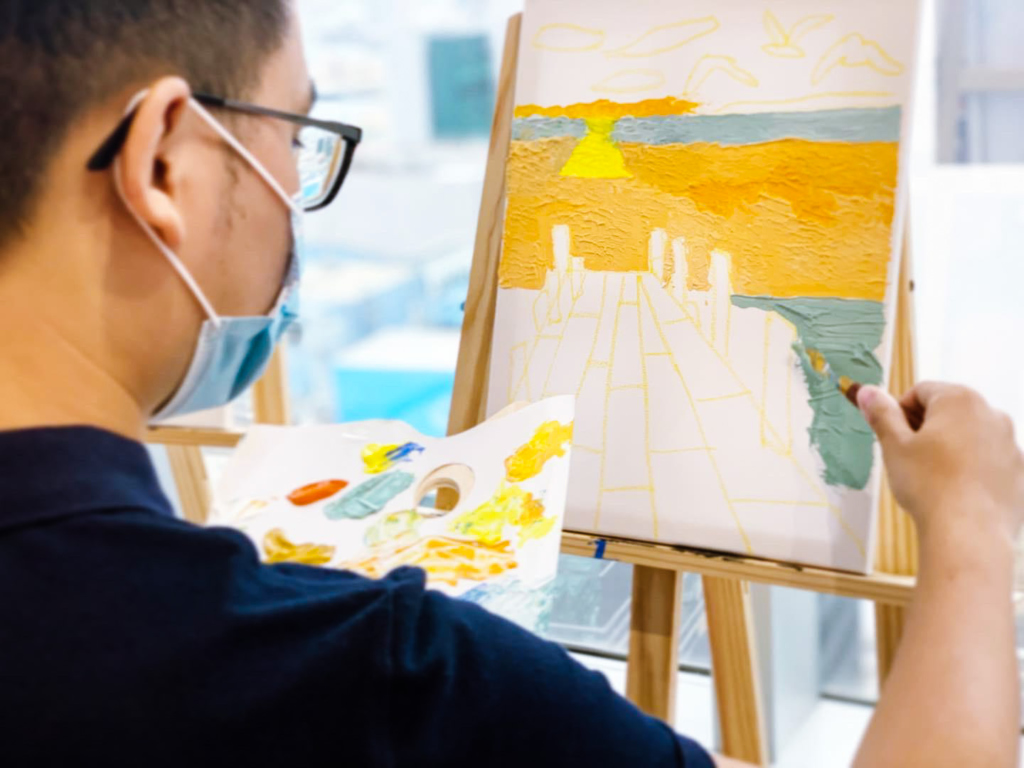 我們提供場地、所有畫具及顏料,協助你完成自己的創作。
We provide you all the materials so you can just come and complete your drawing.
如無特別喜好,導師們會給予意見,為你準備,提供不同主題的創作方向和素材,例如風景畫素材、動物畫素材等。
If you don't have any special preferences, our tutor will offer you advice and prepare a series of art sources such as the photos of beautiful sceneries and cute animals.
MeTime brings the most relevant and talented artist in Hong Kong to mentor you. 
Terena 是香港本土藝術家,熱愛街頭藝術創作;更是一位藝術教育家。至今,她在社區、學校、街頭、餐店等不同地方已完成多於50件的街頭藝術作品,更嘗試誇出香港,參與其他國家的Street Art 比賽和壁畫創作,包括美國及意大利,為自己在藝術的道路上注了強心,並藉此與各國街頭藝畫家交流。
She is a Hong Kong-based painter and an art educator. She has never stopped creating in the past six years. On her way to become a street art artist, so far, she has participated and completed more than 50 community art projects, street art works, 3D mural paintings and 3D floor painting in Hong Kong, USA and China individually and in group paintings. 
" I'm a total beginner but it actually doesn't matter at all. Art jamming helps me to express myself and relieve my pressure after work."
Our art jamming session is held from 4pm to 6pm on every Saturday.
The price is $350/person. For more information, get in touch.
MeTime offers studio leasing service as well. Click and read more.